Jura Milk Pipe with Stainless Steel Casing for HP3
All parts are FINAL SALE!
Encased in a high-quality stainless steel coil spring, the milk pipe connects the milk container to the milk spout and makes the perfect finishing touch to the elegant design of your coffee machine. The opaque casing of high-quality material guarantees optimum protection against UV rays and the effects of light. Precision-fit connectors ensure airtight connections. Ready for use right away, this milk pipe offers the ideal solution for optimum milk hygiene every time.
The milk pipe with stainless steel casing can be trimmed to the desired length, but we recommend the pre-assembled length of 23 centimetres.
You can easily connect the milk pipe with its stainless steel casing to your coffee machine as shown in the enclosed instruction leaflet.
More Info
Part #:24114
Compatible with select Jura Espresso Machines (models below)
Compatible with the following models: 
Z10

Z8

Z6

J6 / J600

S8 / S80

E8

E8 Chrome (Model year 2015)

GIGA X8c

G2

 / X8

G2

GIGA X3c

G2

 / X3

G2

X8

X10

WE8 (Model year 2019)
Shipping + Orders
Available to our store customers! Free In-Store and/or Curbside Pickup. Just select the In-Store Pickup Ancaster or Burlington shipping options during checkout to collect your online order at the store. For more info, see our full In-Store Pickup Policy.
Canada Shipping Rates
Our standard shipping rate for orders under $69 is a flat rate of $12.97. Orders over $69 receive free standard shipping.
AVAILABLE SHIPPING RATES
SHIPPING RATE
PRICE
Free Shipping Over $69
FREE
Standard Shipping
$12.97
In-Store / Curbside Pickup Ancaster*
FREE
In-Store / Curbside Pickup Burlington*
FREE
Local Same Day Delivery (Mon - Fri)**
$9.99 (orders over $69)
Local Same Day Delivery (Mon - Fri)**
$14.98 (orders under $69)
Express Shipping
$40
*In-store / curbside pickup options are visible to postal codes located in our retail store areas only. 
**Local Same Day Delivery is visible to select postal codes in select delivery areas only. Orders placed after 11 am will ship the next day.
We currently ship within Canada only. Some surcharges may apply for addresses in remote locations. Please see our Shipping & Orders page for our full shipping policy. 
Still have questions?
For additional shipping information & our return policy, check out our Shipping Policy and our Return Policy pages. 
If you have any other questions, please email webdesk@ecscoffee.com or call us toll free at 1-800-263-3890. We will be happy to help!
Customer Reviews
Write a Review
Ask a Question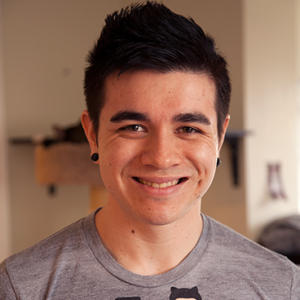 MG
02/05/2022
Matt G.

Canada
Looks great but anesthetic only
Overall, makes the Jura with the cool control unit look a bit more complete and polished.