Caffi 8 Cup French Press Paper Filters, 100 Pack
Caffi is a coffee filter developed for those who love French Press coffee, but would prefer less grounds in their cup and easier cleaning. Caffi simply filters out all the coffee grounds, so you avoid grounds in the cup. After use you can easily empty your jug by turning the bottom upside down and letting Caffi and the grounds fall into your compost bin.
More Info
100 Filters per bag
Unique Caffi filter for the plunger pot
Fits the 8-cup size plunger pot (1 L / 34 oz)
No leftover grounds in your coffee cup
No coffee grounds in your pot as all grounds are inside the Caffi filter
Cleaning the pot is simple: Turn the pot upside down, and all coffee grounds falls out with the filter
The Caffi filter is made of compostable material
Ordinary ground coffee can be used
Filters can also be used for tea making
Made in Denmark
How to Use
1. Put the filter in the pot and fold the flaps to the outside of the pot.

2. Add your favourite ground coffee to the pot.
3. Pour in the hot water slowly. Try to keep the filter flaps dry.
4. Fold the flaps to the inside of the pot and let the coffee brew.
5. With the plunger lid in place press down slowly and enjoy your perfect cup.
6. For easy cleanup empty the filter and grounds into your compost bin.
Reviews
Customer Reviews
Write a Review
Ask a Question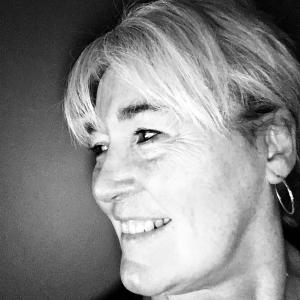 JT
06/15/2021
Jo-Anne T.

Canada
"Caffi for my cafe"
We bought a smaller sized version for our French Press. The Press was a gift, and we were inexperienced in its use, but when I saw these filters on the ECS website, I thought it would be a perfect solution to make a "ground-less" coffee. The larger size is definitely right for our maker, and works perfectly for composting into our garden afterwards.
05/21/2021
Rebecca

Canada
SO CONVENIENT
Are these a necessity? No. Are these worth every penny? YES!! Clean up for the French Press is a breeze and there is no mess and you can toss it all in the green bin. Love the convenience of these.
02/21/2021
Paul L.

Canada
Caffi 8 Cup French Press Filters
These work great, providing the healthy benefits of filtered coffee while keeping the flavour profile of the French Press. Easy clean-up is also appreciated. No more loose grounds.