Hario Ceramic Coffee Mill Skerton Pro, MMCS-2
The Skerton Pro now includes a sturdy, solid cast handle that streamlines the process of grinding, as well as removing and replacing the new plastic lid. A burr stabilization spring keeps the center shaft secure, decreasing burr wobble and increasing grind quality on coarse settings. The Skerton Pro also features a new grind adjustment wheel located on the underside of the body, much like the Mini Mill Slim. No more hassle removing the handle, screw, and lock pin to change grind size - now you can adjust your grind in seconds. Lastly, the Skerton Pro features a wide grip on the body that offers more of a sense of control and stability. Grinding with the Skerton Pro is a pleasure and a noticeably improved experience.
Like the original Skerton, The Skerton Pro features large conical ceramic burrs, and a full range of grind sizes from espresso to french press. The bottom glass bowl holds up to 100g of coffee grounds, but if you need more capacity the body of the Skerton will thread directly onto standard Ball jars.
More Info
Model #: MMCS-2

Storage capacity: 100 g

Size: 167 x 95 x 195 mm

Glass bowl: heatproof glass

Inner burr, outer burr: Ceramic

Washer, cover for shaft, pin: Nylon

Shaft, spring: Stainless steel

Handle: Aluminum

Cover: Methacrylate resin

Handle grip, body: Popypropylene

Anti-slip cover, body ring: Silicone rubber

Assembled in Japan
Shipping + Orders
Available to our store customers! Free In-Store and/or Curbside Pickup. Just select the In-Store Pickup Ancaster or Burlington shipping options during checkout to collect your online order at the store. For more info, see our full In-Store Pickup Policy.
Canada Shipping Rates
Our standard shipping rate for orders under $69 is a flat rate of $12.97. Orders over $69 receive free standard shipping.
AVAILABLE SHIPPING RATES
SHIPPING RATE
PRICE
Free Shipping Over $69
FREE
Standard Shipping
$12.97
In-Store / Curbside Pickup Ancaster*
FREE
In-Store / Curbside Pickup Burlington*
FREE
Local Same Day Delivery (Mon - Fri)**
$9.99 (orders over $69)
Local Same Day Delivery (Mon - Fri)**
$14.98 (orders under $69)
Express Shipping
$40
*In-store / curbside pickup options are visible to postal codes located in our retail store areas only. 
**Local Same Day Delivery is visible to select postal codes in select delivery areas only. Orders placed after 11 am will ship the next day.
We currently ship within Canada only. Some surcharges may apply for addresses in remote locations. Please see our Shipping & Orders page for our full shipping policy. 
Still have questions?
For additional shipping information & our return policy, check out our Shipping Policy and our Return Policy pages. 
If you have any other questions, please email webdesk@ecscoffee.com or call us toll free at 1-800-263-3890. We will be happy to help!
Customer Reviews
Write a Review
Ask a Question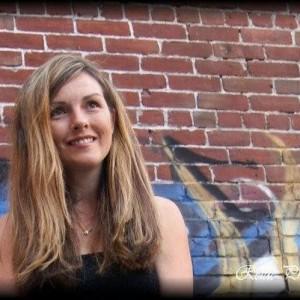 PD
05/02/2020
Pamela D.

Canada
Coffee Grinder Purchase A++++
Shipping on this product was so fast! It was a gift for my adult son and he couldn't be happier with it! Thank-you : - )